All objects were built from wireframe polygons and are shown as rendered, unretouched.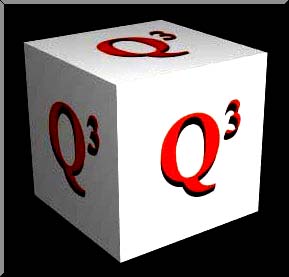 This simple cube was used as the logo for a client's Total Quality program.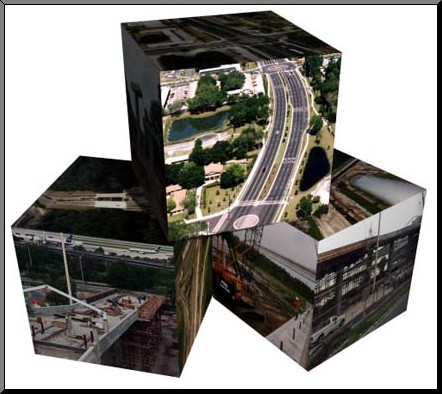 These unique views of a client's past projects were used on the cover of a proposal.
Click on ARCHITECTURE for Building Graphics or use the navigation arrows or buttons.
Copyright 2011, Augustine Campana