This virtual movie, created by Augustine Campana, depicts the Bell X-1 going beyond the sound barrier.
Storyboard stills from the movie "Beyond..."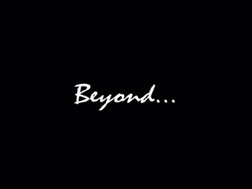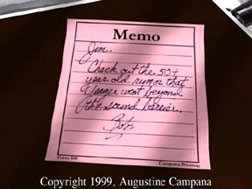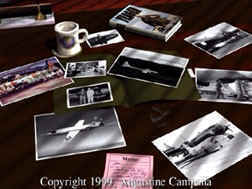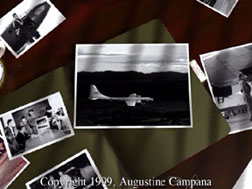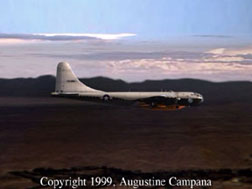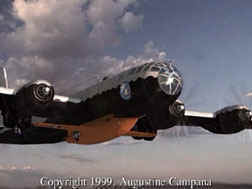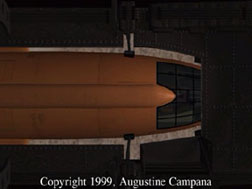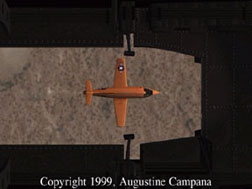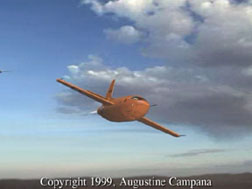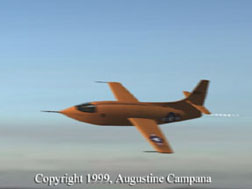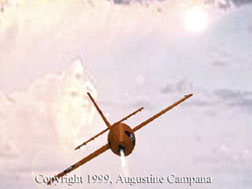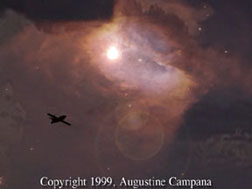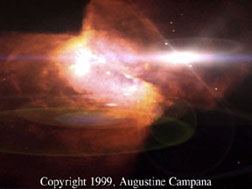 Click pictures above for parts I and II of a mini lo-res version of the movie (each part about 3 meg. with sound)
Note: The MPEG needs to load completely in order to play properly.
A full-screen, video quality version is available on CD-ROM. E-Mail us for information.
Copyright 2011, Augustine Campana